FEATURE
Processes and analyzes hours of video from multi-camera environments in minutes. The VIHI video analytics application makes video material searchable, functional, and quantifiable. The video analytics platform is based on a combination of machine vision and artificial intelligence, which improves the security and effectiveness of the operation in a new and innovative manner, by producing practical value for video surveillance systems.
VIDEO SUMMARY: Separates targets automatically from the original video and superimposes them with the original video material, thus enabling you to simultaneously review incidents that took place at different times. The result is a significantly shortened video segment that can be used to review entire events more easily.
MULTI-CAMERA TRACKING: Quickly locate interesting people and vehicles using various appearance- and movement-based filters on several different video sources.
SIMILAR APPEARANCE FILTER & FACIAL RECOGNITION Find similar looking targets and utilize facial recognition to instantly locate the people and vehicles you are looking for.
TREND ANALYSIS: Detect trends and observe regular and anomalous patterns by comparing the visitor, pedestrian, and traffic models for a chosen period (day, month, year).
FILTER PRE-SETTINGS: Store, open, and review the filter combinations you have created in all modules.
ADVANTAGE
The video analytics application VIHI enables quick review of video material and locating targets, quantitative video results, and intelligent alerts. The application converts raw video into functional intelligence and significantly reduces the time used to detect and eliminate security threats and increases security and the operational effectiveness.
BENEFIT
Intelligent technology and machine learning within the video analytics software enable flawless, real-time observation and response within the control room. The analytics monitor the video feed, thus allowing the personnel to respond and make decisions without errors or delays. Deviations can be identified accurately and quickly, thus enabling rapid measures to rectify them.
Potential applications:
A missing child can be located quickly in a shopping mall or amusement park
The heat map application indicates the areas visited most often by customers in each department of a store
The analytics application shows which products the customers spend the most time with and indicates the most used routes
In the subway, passenger volume can be recorded and targets identified
Flow of traffic can be analyzed from recordings later, by monitoring subjects and analyzing the flow.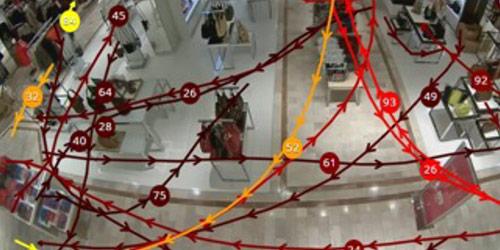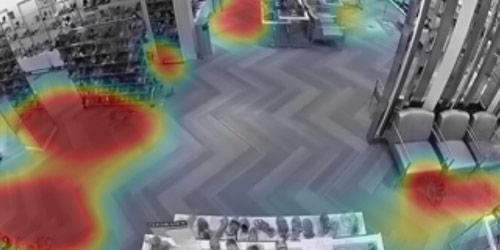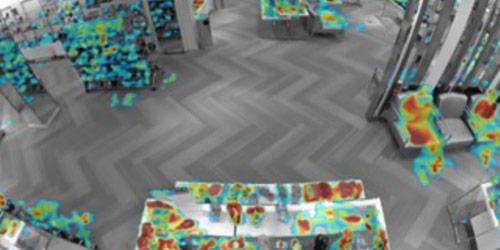 Interested in Emtele services and would like to know more?